Prysm 1.0 released!
RELEASES
7/12/2018
Dimitar Trendafilov
The last step to complete our rebrand is to release the new versions of Coherent Gameface and Coherent Prysm and it's nigh time we delivered those. Let me tell you all about them.

Coherent Prysm, as you've probably seen elsewhere is the game UI solution for artists. Adobe Creative Cloud is an amazing set of content creation tools. Through a custom plugin for Adobe Animate (aka the Coherent Exporter), we bridge the gap between game UI and Adobe CC making it easy for artists to work directly without programmer involvement. To learn more about Coherent Prysm, visit its page or check its features.

Starting with the more exciting news – compared to Hummingbird 1.14 and Coherent Exporter 0.95, Coherent Prysm 1.0 comes with a bunch of new things.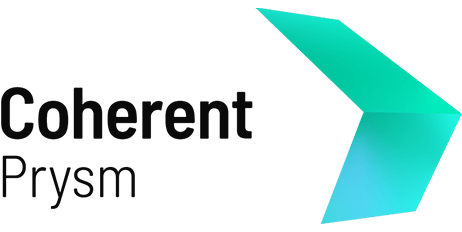 Support for overflow
Coherent Prysm's Animate plugin now supports control over the 'overflow' of elements. Overflow determines what happens with any part of the element that would usually be outside the element's boundaries – in different cases you might want it clipped, visible or you might want the element to become a scrollable container. You can also control overflow in each direction (e.g. you might want to have the element scrollable vertically and clipped to the side).
Improving quality of life
This release also adds a couple of minor fixes and improvements to the Coherent Prysm Animate plugin which are meant to save you time. Most notably, exporting to HTML will no longer pollute your history thus you'll be able use undo/redo as you need to and as you would expect to. Figuring out how you use Animate and Coherent Prysm together is one major goal of ours and we will be dedicating more time in upcoming releases to improving how the two collaborate to give you better workflow. With this in mind, do give us a shout out at support@coherent-labs.com for anything you find problematic.
Support for UWP ARM
UWP has been part of our supported platforms for the better part of this year but we were missing ARM as an architecture and this release closes the last gap. You can now run Coherent Prysm on mobile devices with Windows as well as PC and Xbox One.
Migrating from Hummingbird
For everyone upgrading from Hummingbird to Coherent Prysm, the steps needed to update are rather simple and available in a document your favorite support team will share separately. Do contact them at support@coherent-labs.com to get access to it.
Tell us your thoughts!
For a full list of changes, as always you can check the changelog and hit us on twitter or anywhere else to tell us what you think. I am also very curious about your thoughts on our new style. We've put a lot of effort in the rebrand and we are pretty happy with how it went but it end it's your opinion that matters the most.

Enjoy your New Year's Eve and stay tuned for Prysm 1.1 coming out in January!