Answerables now in Open Beta!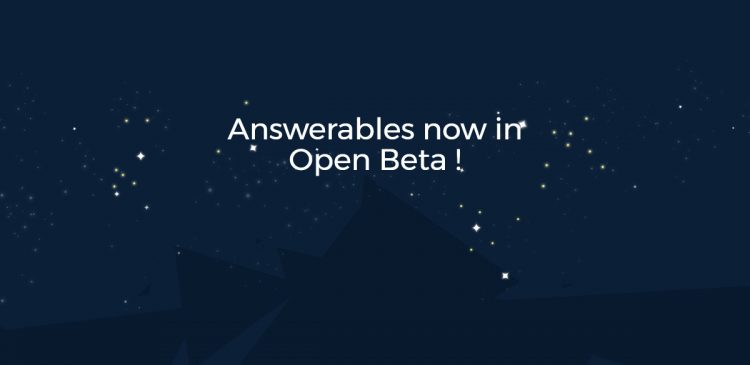 A week ago our friends from Uber Entertainment announced that Planetary Annihilation is going in Beta, and today we have the pleasure to introduce to you another game using Coherent UI that is now available in Beta for FREE ! 🙂
Actually Answerables is not just a game… it is a way to educate your kids in a modern fashion way.
 An example of PODS – Personal Online Development Spaces
Every player can visit his personal or his friends' PODS. These could be anything from tutoring sessions and classroom portals, to social clubs, hangouts and live events; PODS are described as the next generation of frictionless sharing.
The world of Answerables takes place on the distant planet Proxima, where the native Ansibles (students) encounter an alien race that will alter their path forever.
 Live video chat, powered by Coherent UI
The entire UI is powered by Coherent UI, which allows plenty of browser openings inside the game, live chat, video connection etc. This is indeed one of the very creative usages that our partners have so far put into practice.
Mark and Peter, the founders of Nexed describe it as "A game-based learning ecosystem. A safe and exciting virtual world for educators, elementary and secondary students to rediscover learning together." You can read their blog or if you feel ready to gain/share knowledge, try the Beta from here 🙂
We wish Nexed good luck with the project and are really looking forward to its commercial release!
Follow Angel on Twitter: @VenkovAngel
Update: Coherent UI is no longer supported. Check the features of our current products – Coherent GT and Hummingbird!