Be careful when downloading Coherent UI from unauthorized sources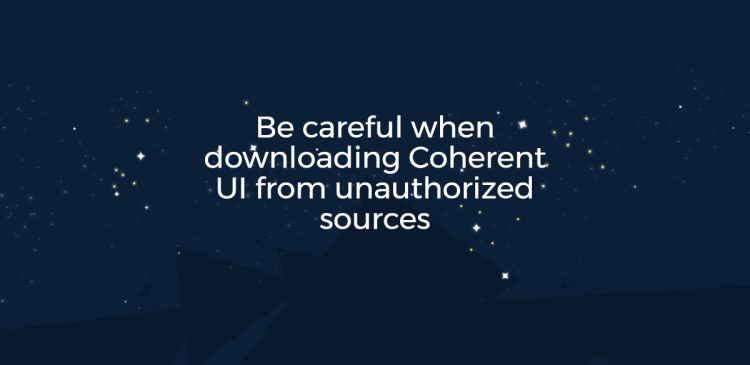 Dear friends,
Recently, we saw illegal versions of Coherent UI in several forums and torrent websites. As a software company we stand against piracy and would like to remind you why you should NOT trust such downloads.
All of these are older or modified illegal versions of Coherent UI SDK. This means that the package is broken and incomplete. Also, there is a big chance these downloads contain malware. Besides Unity3D Asset Store, we have not authorized any other third-party website to distribute our products, so if you come across another Coherent UI download option, you should not trust the source.
If you want to try out our technology, there is a great free way to do so. Request demo of our fully-functional evaluation version from our website, which guarantees that you will get the latest release of the product and receive full support from us.
Update: Coherent UI is no longer supported. Check the features of our current products – Coherent GT and Hummingbird!