Coherent Labs UI development guide (pdf)
by Billy
October. 20, 14
0 Comment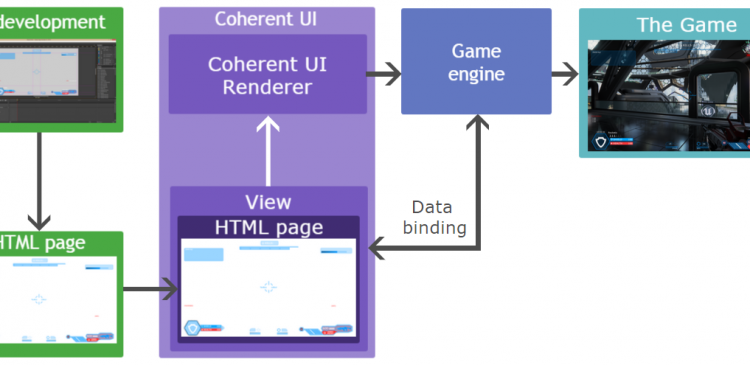 Hi guys,
we want to present you "Coherent Labs UI development guide"- a document which will be helpful for both people who are not experienced with HTML based UI and those who have been using it for a while. The guide will help you get started and learn tips and tricks which will improve your workflow.
The purpose of this document is to guide you through the UI development process. It goes through all the major phases and describes the software and technologies used. Please note that this is a general workflow guide. For detailed documentation of Coherent UI please refer to the Coherent UI Documentation Chm file or the documentation section on coherent-labs.com .
We hope that the guide is going to be helpful. Share your recommendations and opinion with us!