Coherent UI 1.x for Mobile is going open source
by Billy
March. 20, 15
0 Comment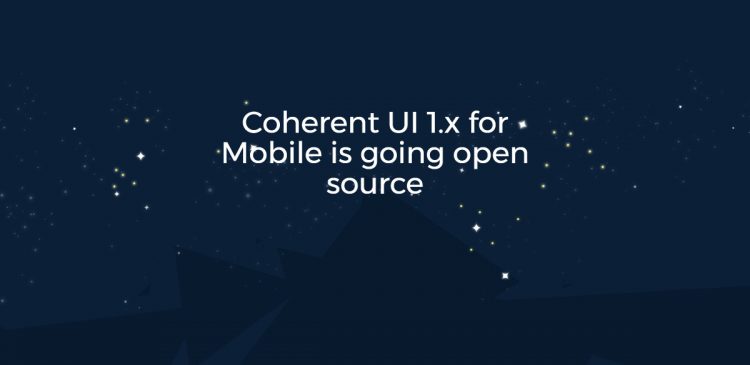 We have exciting news for all mobile game developers. We are open sourcing Coherent UI 1.x on Wednesday next week. You will be able to find it on our GitHub page.

Here is why we have decided to liberate our software.

We know that many developers in our community create beautiful and fun games for mobile platforms.They need a high-quality UI solution which helps them focus on creating engaging gameplay instead of on building functional UI.

With Coherent UI 1.x for Mobile we offered developers an opportunity to easily create better multi-platform UI. We are glad that we were able to support a great number of teams and to be part of their amazing projects. For the past months we have focused our efforts on building our next generation mobile solution which will come with even better performance than the previous one. We will reveal more about it in an upcoming announcement.

We are grateful to our community for all the feedback and support. That is why we have decided to give back by open sourcing Coherent UI 1.x for Mobile. Our team will stay involved in any discussions regarding the product. We strongly believe in the creative potential of our developers and can't wait to see how they are going to further develop our solution.