Coherent UI 2.1 for Unreal Engine 4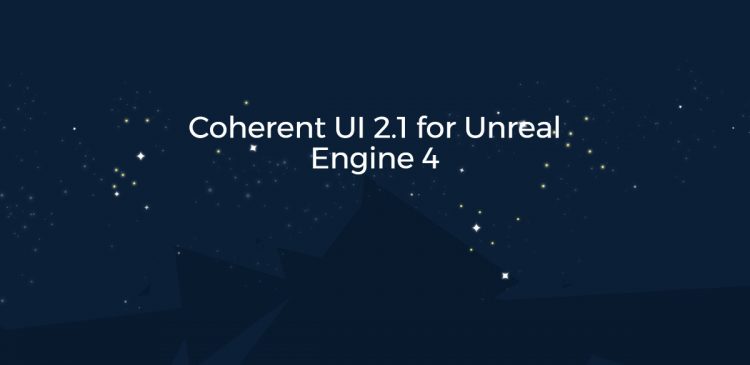 Update: Coherent UI is no longer supported. Check the features of our current products – Coherent GT and Hummingbird!
We are happy to announce a new release of Coherent UI for Unreal Engine 4 plugin. It comes with many new features, improved performance and experience.
Coherent UI powered HUD for the Shooter Game in UE4
What are some of the major changes we did in this release?
The plugin now supports GPU shared textures. It is  a unique Coherent UI feature and improves performance by removing the copying of any View texture from the GPU VRAM
The input handling component is now part of the plugin. You can now trivially add HTML5 input to your game without having to copy any C++ code from the sample – all is done through Blueprints
Coherent UI 2.1 supports User Media API and WebRTC
It is easier to add Coherent UI on any texture on any actor using Blueprints only
Coherent UI inventory running inside the UE4 editor
Please stay tuned for more video tutorials and feature overviews of Coherent UI 2.1
Get a free trial of Coherent UI 2.1