Coherent UI will not be available on the Unity Asset Store from Aug 6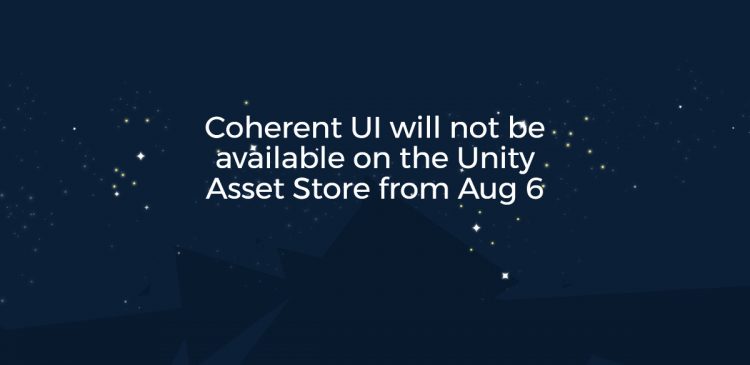 We, at Coherent Labs work hard to create the best game user interface solution. We need constant feedback to improve Coherent UI, so we need to have open communication channels with our customers. Unfortunately as a vendor on the Asset Store we receive only aggregate sales information and cannot proactively reach out and help our customers and provide them with relevant information.
In many cases our users don't know how to reach our support when they encounter issues. We would like to connect better to our customers and give them the professional support we offer. Additionally we wanted to provide more flexible payment options as subscription, but the asset store terms are not customizable.
Coherent UI has been one of the best-rated and most valued Unity3D GUI assets in the Unity Asset Store for more than one year already. In order to improve our service we decided to remove Coherent UI from Unity Asset Store and continue to provide the product only through our website.
Our clients will continue to receive their updates with fixes and optimizations. The notifications of new releases will come from us, instead of the asset store. To sign up for these new releases, please send an e-mail to acho at coherent-labs.com with your relevant information (name, e-mail and invoice number).
Thank you very much for your support!