Hummingbird 1.10 released!

My job here at Coherent Labs involves a lot of things, but hands down, the best part about it is getting to make pretty GIFs of features the team did and brag about it. So sit back and indulge in the next series of pretty GIFs showcasing our amazing work. I hereby name this release Hummingbird 'More'!
An easier start with Hummingbird!
In an attempt to make getting started with Hummingbird easier, we now have a launcher: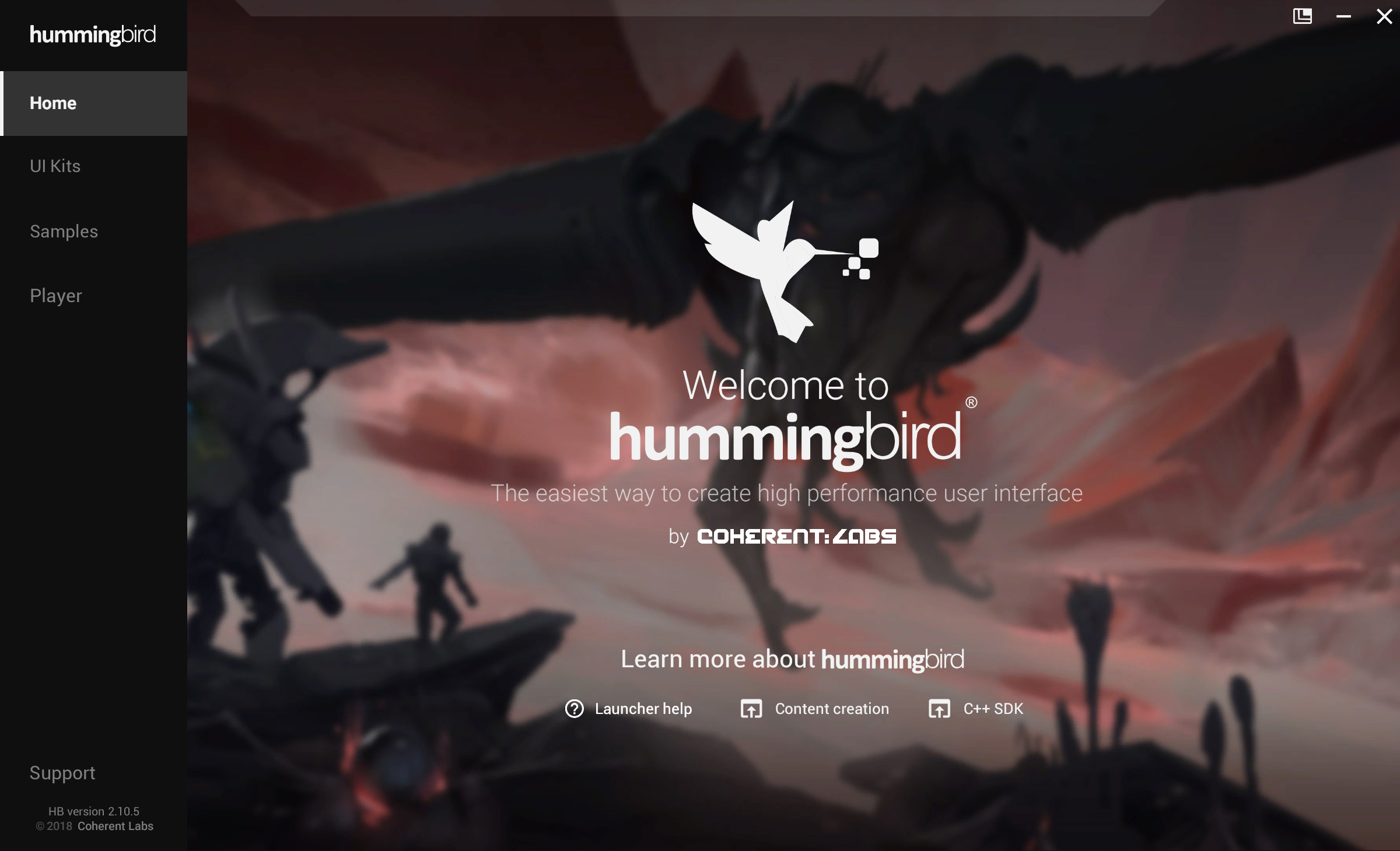 It has just one goal – to improve the way you interact with the library. Whether it's your first time using HB & you just want to see what it's capable of doing: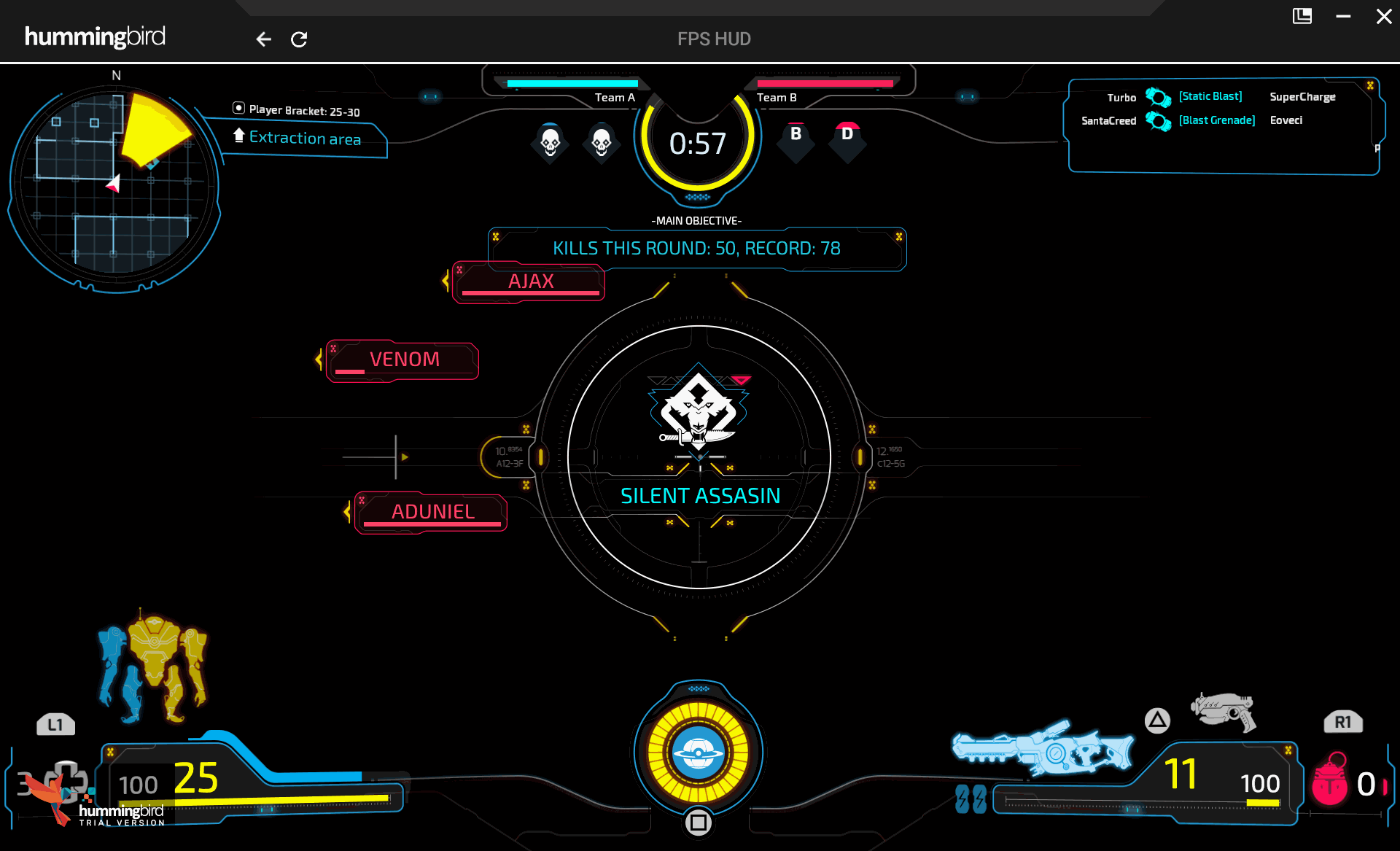 Or figure out how to integrate it in your engine / see how it works in UE4: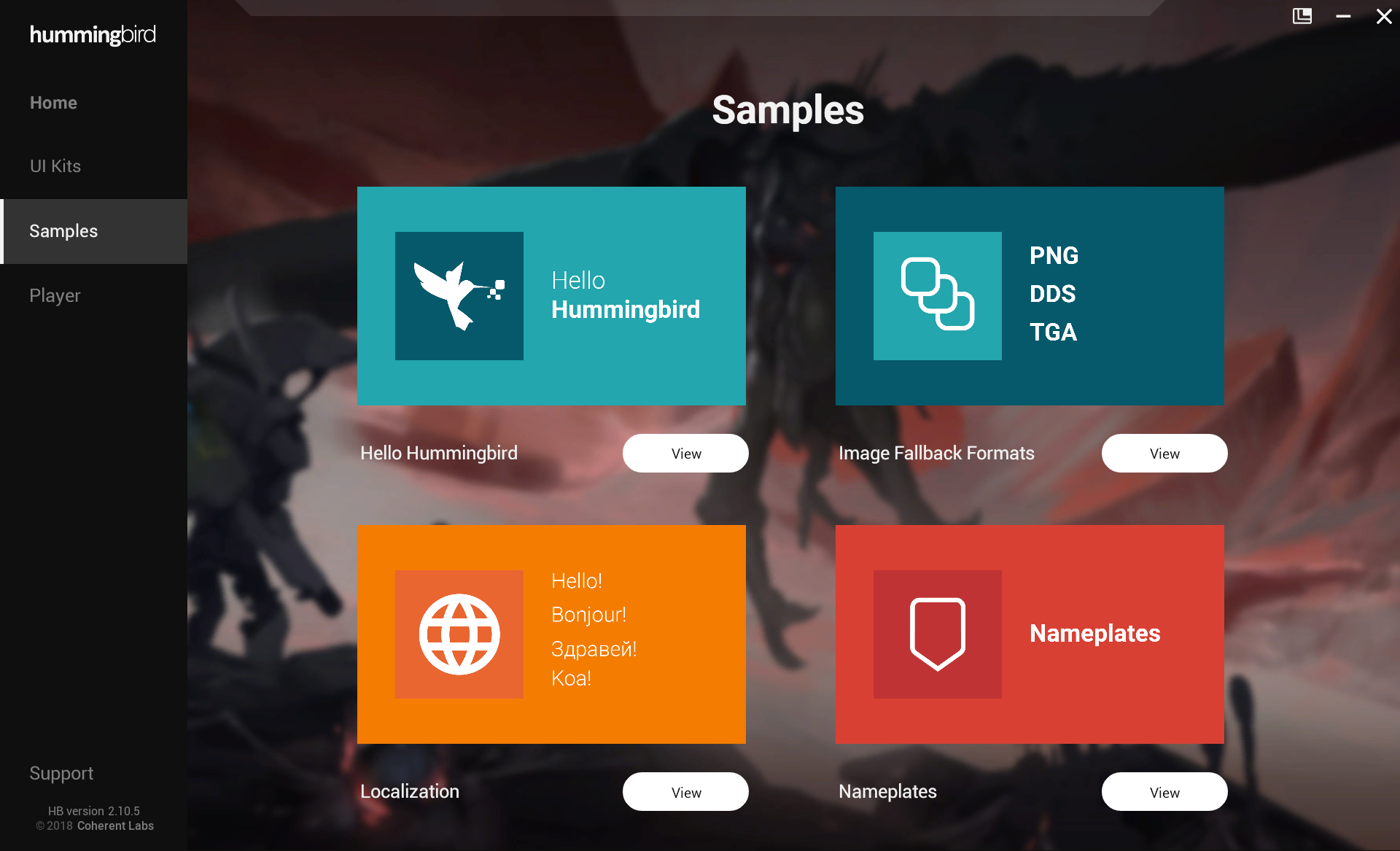 We've also updated the Hummingbird Player to make its possibilities obvious: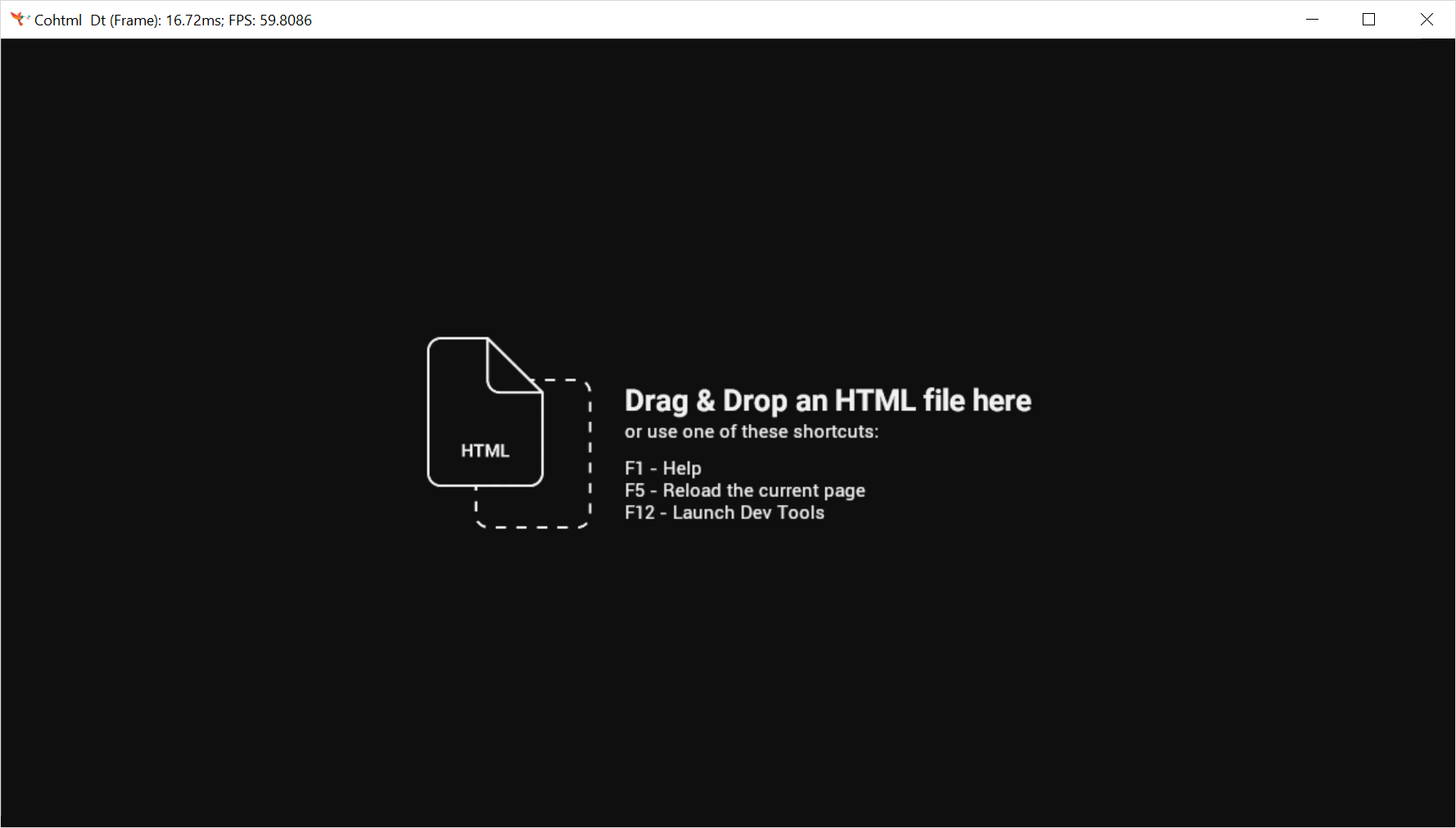 If you'd like to see something we missed in either of the tools, don't hesitate to send us your feedback, we want you to have the best development experience possible and your feedback is the shortest way to it!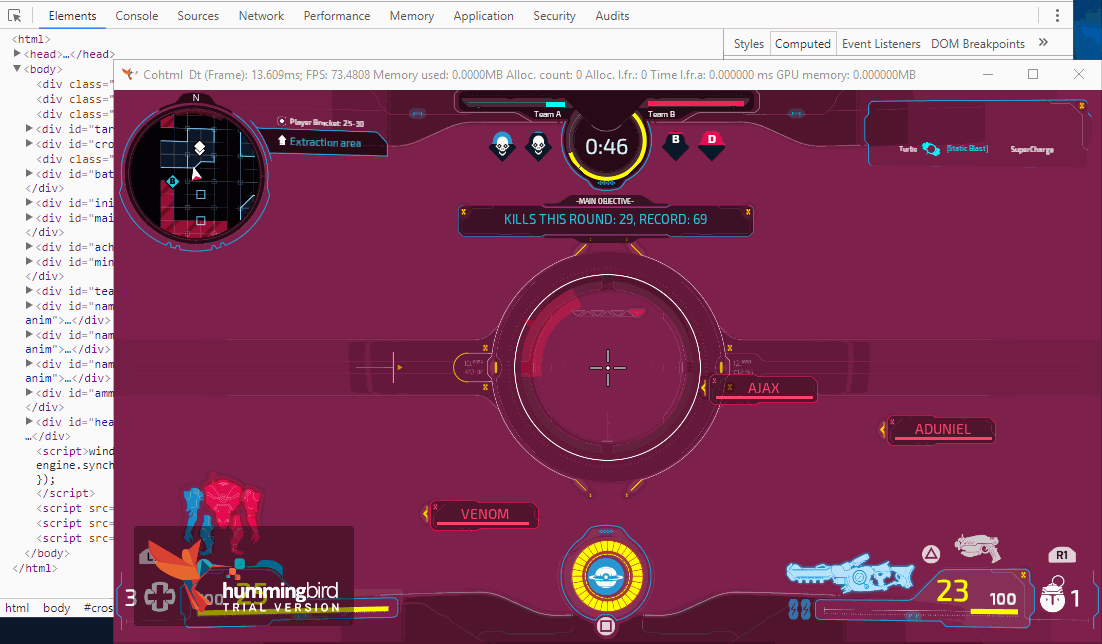 More dev tools!
Our quest for extending the dev tools continues! The HTML tree and each element's styles are now inspectable from the 'Elements' panel in our dev tools. Note that since full support for this panel is a huge task, we are now only bringing you read-only access and you won't be able to modify neither the tree nor the styles until HB 1.11.
More colors!
Is there something prettier than gradients? Sure – animated gradients!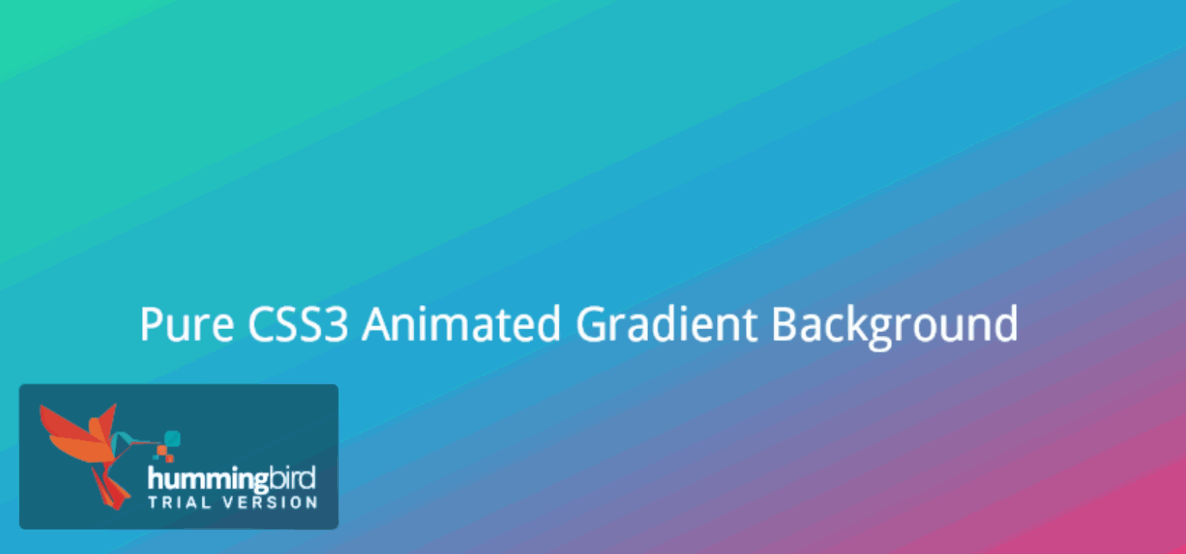 Just when I thought there couldn't possibly be any hardware platform Hummingbird doesn't support, you guys demand more and more you shall receive! This release lowers our minimal Android requirement to 4.2 and adds 32-bit UWP support. Also, did you know we added support for Nintendo Switch?