This is Centerpoint – MMO of the next-gen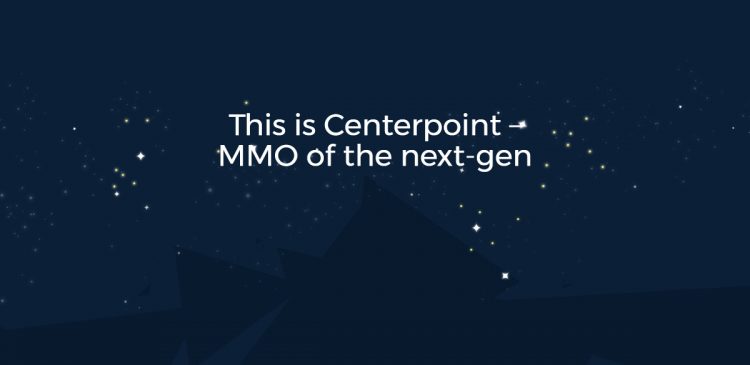 Hi everyone,
Happy new 2014! Let it be healthy, positive and very successful for all of you 🙂
I have the honor to write the first blog for this year, and what could be better than describing a showcase of Coherent UI in… MMO 🙂 Our friends from Big Room Studios and specifically their Lead Developer Max Felker shared with me their thoughts and experience of Coherent UI in Centerpoint!
What is the story behind Centerpoint?
Billions of light years away, a massive planet exists at the center of the universe. Named for its location, Centerpoint expands beyond the vanishing point of the naked eye. It is home to an infinite number of continents rich with lush foliage, exotic scenery, and valuable Dark Energy.
A massive, galactic group known as the United Conglomerate has begun to colonize the world in search of  Dark Energy. All citizen have been called upon to build colonies and capture the Dark Energy in exchange for land, credits, and control.
Centerpoint is a persistent, massively multiplayer game of colonization. Players will explore uncharted territory, build colonies, and battle their rival colonists in an all out fight for planetary domination.
The world of Centerpoint is always active, allowing players to join on whenever they want. There are no matches, rounds, server browsers or map packs in Centerpoint. Players will be able to access news feeds, player updates, and even real-time game footage even if they're not active in the game.
Genre diversity in Centerpoint:
Centerpoint is a mash up of today's favorite genres: first person shooter (FPS), massively multiplayer role playing game (MMORPG), and real-time strategy (RTS). Players will be able to choose how they participate and what type of game experience they have.
In the following paragraphs, Max talks a little bit more about Coherent UI implementation in Centerpoint and how has this enriched the game.
Why Coherent UI?
The modern web is the cornerstone of Centerpoint's ecosystem. Every interaction a player has in the game will reach one of Centerpoint's web servers, whether it be it's Dashboard, API or communication portals. Picking Coherent UI was a no brainer because it supports all of today's modern web technologies right out of the box.
Dashboard
The Centerpoint Dashboard in the central hub for players to customize their characters, update settings and jump right into the action. Unity's current UI tools are tough to work with and it creates roadblocks when trying to develop things link menus and dashboards. Within 5 minutes of getting Coherent UI setup, we we were able display Centerpoint's Dashboard because it's built purely in HTML5 and Angular JS. With this great interface, we can actually update the Dashboard with out ever rebuilding the Centerpoint game, allowing for updates that never need to be deployed as patches for players to download.
Leaderboard
The Leaderboard shows all the players and their current ranking in the Centerpoint universe. This specific implementation of Coherent UI is really cool because it points to a AJAX page and updates in real time. Players can see either this leaderboard by pressing tab in the game or head right to the Centerpoint web dashboard without ever booting up the game.
The game is still in development and your help and support is much appreciated.  Be part of it: http://www.centerpointgame.com/
Follow Angel on Twitter: @VenkovAngel