Video Tutorial: Coherent UI integration in UE4 (part 1 of 3)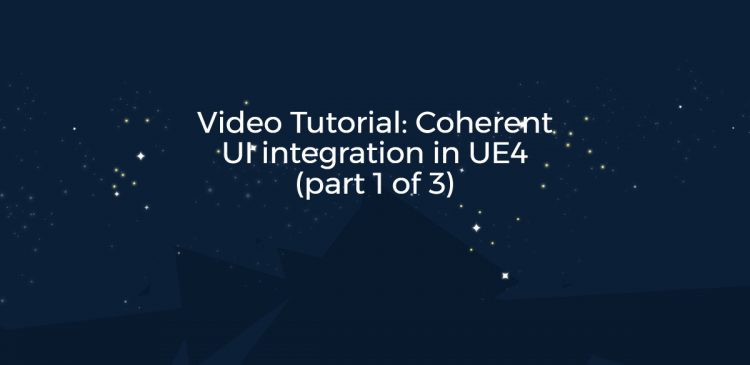 Hey everyone,
recently, we published our official video reel of Coherent UI in Unreal Engine 4. As promised, we have prepared a short series of three video tutorials in which we will show you the Coherent UI – UE4 integration in the making. We will also demonstrate how to call Blueprint functions from JavaScript and vice versa.
The first part of the series will show how to integrate Coherent UI with your Unreal Engine game with few simple steps:
1. Copy the CoherentUI folder to "YourGamePlugins to YouGameFolderPlugins".
2. Reboot your editor.
3. Go to "Window->Plugins->User Interface" and enable the plugin.
4. Spawn and setup a view entirely from blueprints.

Please stay tuned for part two of the series where we will show you how to do game to HTML/JavaScript binding 🙂