Vote for your favorite feature in Coherent UI Editor's roadmap!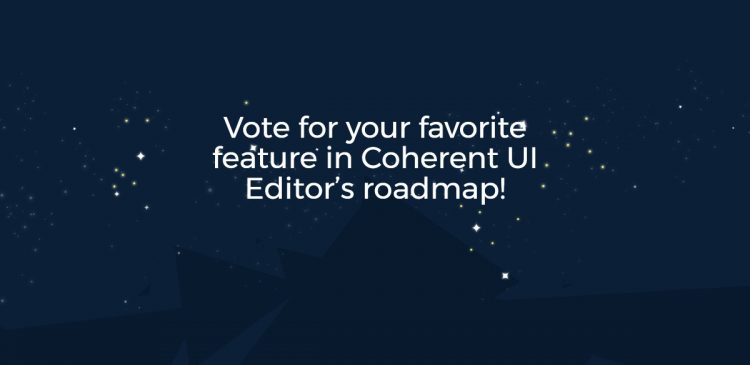 With the summer almost gone, it's time to get back to work at full speed. As usual we want to give you the best tools to build your game user interface as easy as possible. That's why we are working hard on the Coherent UI Editor. This tool enables you to build your UI visually, without the need to write any HTML5 and JavaScript code. A beta version is already included in the latest versions of Coherent GT for UE4 and soon it will be available for Unity 3D and other platforms.  
We know how important it is for you to receive your favorite feature as soon as possible so we have decided to give you a chance to vote for it in our roadmap. We will evaluate the feedback and will prioritize the most voted features with the confidence that this is what you, the customers, want most.
Take a look at the roadmap and help us by voting. Your feedback is important for us!
Also share your thoughts in our forum or leave us a comment here.