Visit Coherent Labs at I/ITSEC 2016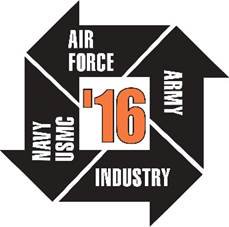 Since 1966 the Interservice/Industry Training, Simulation and Education Conference (I/ITSEC) has been one of the preeminent and largest modeling, simulation and training events. This year the conference will celebrate its 50th year anniversary and we couldn't be more excited to announce that we will be exhibitors presenting Coherent SG – our product for creating realistic and immersive user interfaces for Serious Games and Simulations.
A year ago, we were one of the 6,200 I/ITSEC 2015 exhibit visitors and came back with invaluable experiences, connections, and market proof that indeed gaming technology is becoming the number one choice for virtual training and simulation.
For the past year, we have been working hard on developing new features and kits for Coherent SG such as the cockpit resembling Boeing F-35, focused on the training needs of the latest air force generation.
For I/ITSEC, we have prepared some very cool demos and if you or anyone else from your team is going to attend the conference, don't hesitate to get in touch with our representatives to check out the capabilities of Coherent SG at first hand.
We will be at booth #1937 and you can schedule a meeting with our team in advance here.