Hummingbird 1.9 released!

This release we focused on improving how Hummingbird behaves when you get it out of the box and start experimenting across various platforms.
Talking about various platforms, Hummingbird now supports Universal Windows Platform!
To see everything included in the new release, check out the full Changelog.
Measure performance on more platforms
In 1.8 we added support for the Performance panel of the dev tools. The dev tools themselves, however, were only available on Windows and Android.
1.9 solves that problem by allowing you to connect to the dev tools on consoles, as well. With the new release PlayStation 4, Xbox One and UWP are all supported.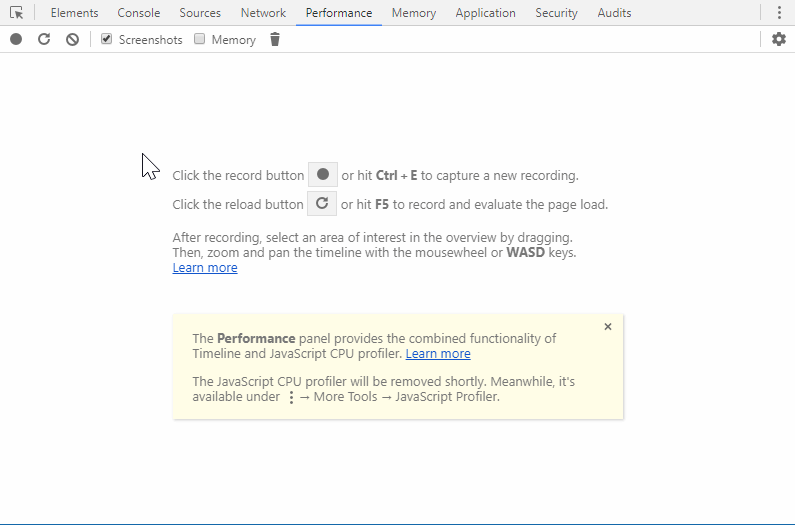 Enhancing our tools & samples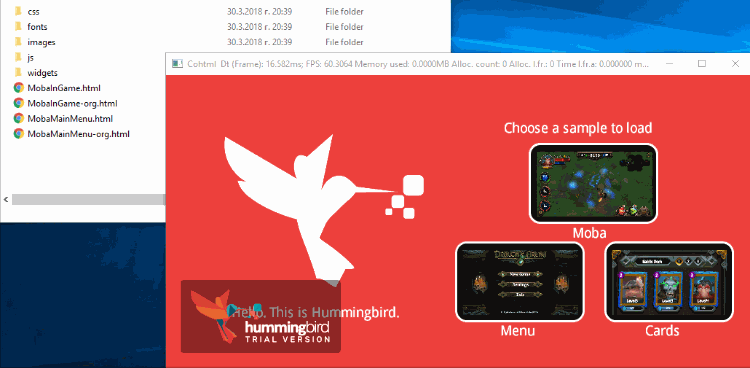 We are focusing on improving the way you use the technology and for this reason, we are adding some quality of life additions in this release and in a couple of upcoming versions.
Starting from 1.9, you'll be able to preview your UI even faster by just drag and dropping the HTML file in the HB Player!
Additionally, our C++ samples were somewhat convoluted with code that didn't directly help you understand how to integrate HB in your engine. This release arrives with a new sample framework that allowed us to separate some feature-specific code into independent sample projects that focus on only this particular feature.
We've prepared even more enhancements to our tools in 1.10 and a bunch of new examples. Here's a small teaser: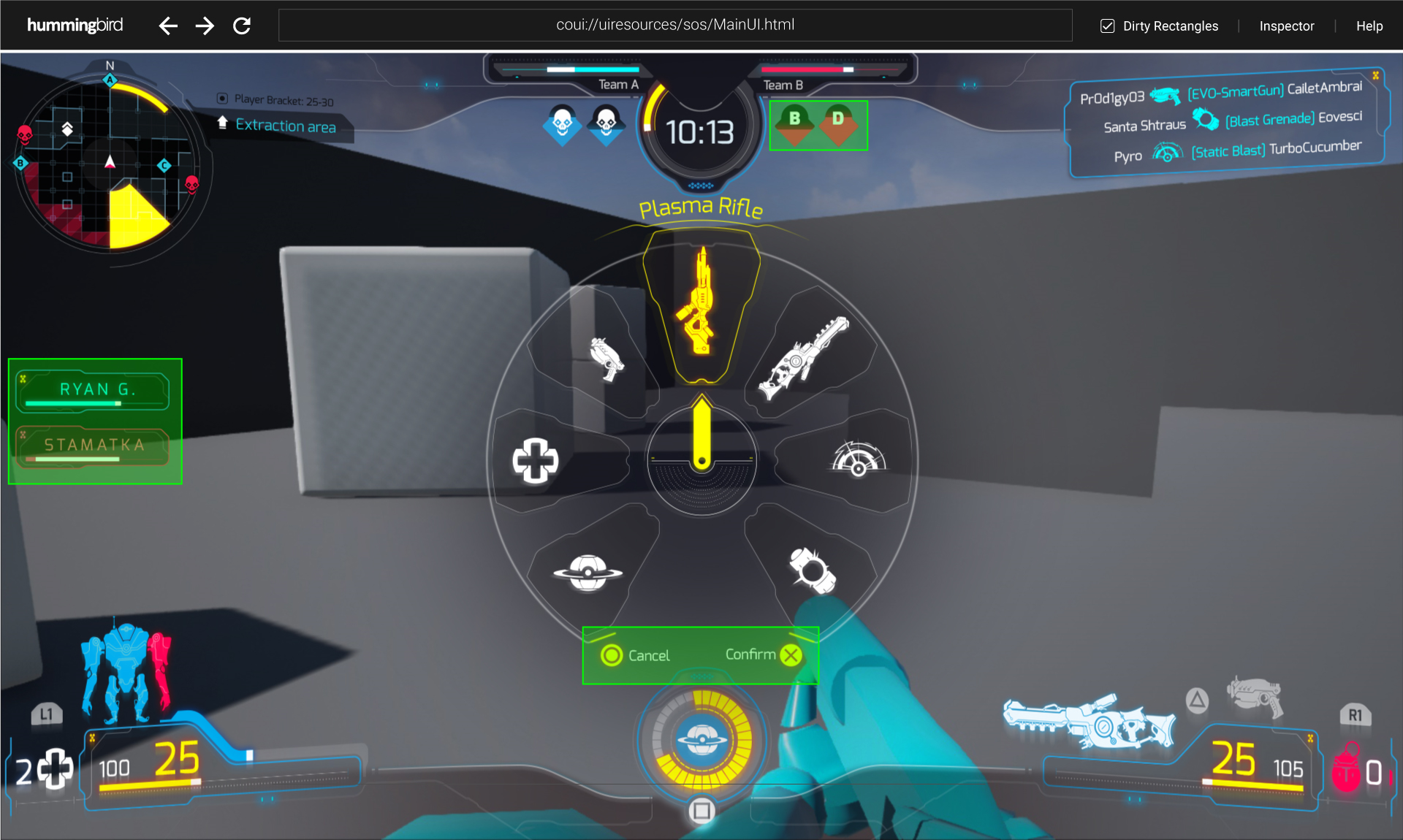 Stay tuned for Hummingbird's next release… let's just say that some more platform support is coming your way.
Until then, follow me @NikolaDimitroff to know what I get up to.