When Racing Runs in Your Blood: The Story of Racecraft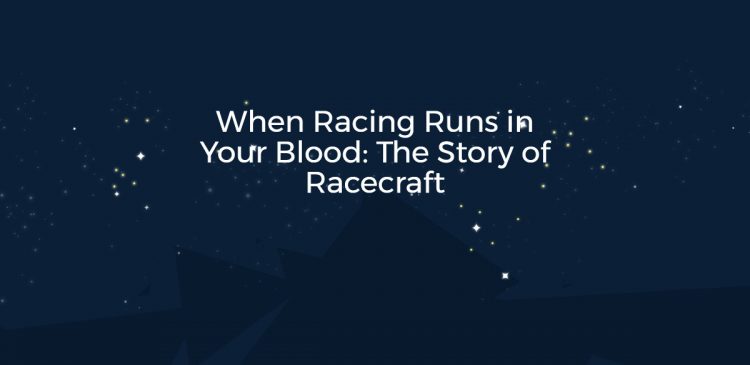 Hi guys, I am Alexandra, a Customer Success Manager at Coherent Labs. I am thrilled to join this crazy ride and introduce you to some of the most exciting games out there. Today, I am sharing the story of Racecraft – racing experience as exhilarating as no other.
Racecraft was created by Vae Victis, an Italian game development studio located in Cesena – the "Italian Motor Valley", home of the famous Ferrari, Maserati, Ducati, and Lamborghini. For the Vae Victis team, developing racing games was not simply a choice, it was a personal matter.  
What exactly is Racecraft?
Racecraft is a PC, VR-ready sandbox racing game with incredible levels of tracks and cars customization. The game's in-house engine can render an unlimited number of race tracks which are very similar to the real-world circuits. Players are also able to craft their cars from scratch, something Vae Victis' previous game, Victory: The Age of Racing, was praised for.
Customized car and track in Racecraft
Generating New Track
Enjoy your VR ride!
Racecraft's user interface, track elements, and all the other aspects were developed with VR in mind: you can use the driving menu without losing focus, utilize all the UI functions with your hands on the joypad or wheel, use voice commands, and even get a "virtual track engineer" to help you improve your racing experience. If you want to play the game with your friends, you can chоose different roles in a team: driver, track engineer, mechanic, car designer, team manager, and others.
Still not convinced you should try it?
We asked Luca Garattoni, the game's Designer and Executive Producer, to tell us why you should jump right on this bandwagon. This is what he told us:
" If you want to experience something really new in the racing genre, you have to try Racecraft. Think about the possibilities: you will be able to race in a racing league created by you, on racing tracks created by you, with racing cars created by you! Or you can just race on the endless content created by other users!"
Racing event
Why Coherent UI?
Vae Victis team was looking to create a beautiful and easy-to-use UI for Racecraft. Coherent UI was a perfect match as it enabled the team of HTML, Javascript, and CSS developers to use familiar tools and processes in order to translate their vision into an incredibly fast user interface. Luca pointed out that the team was seeking a solution that would enable them to use WebRTC and web-speech in the game browser. We at Coherent Labs are pleased that our solution provided all the tools this visionary team needed in order to create a stunning and interactive UI worthy of Racecraft.
Keep up-to-date with Racecraft
Make sure that you follow Racecraft on Twitch. Vae Victis team will stream Racecraft live with Q&A session with the developers. Also, subscribe to access the Closed Beta of the game here.
Have a blissful ride, guys!