Next generation UI Kits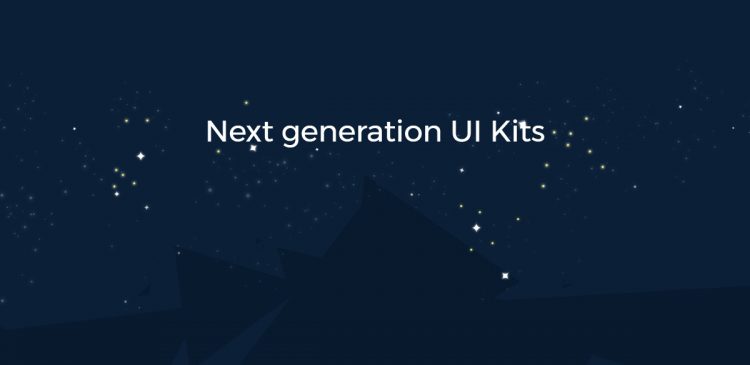 The best workflow
As more and more UI developers are discovering every day, HTML is the most effective, feature rich and future proof way to create UI.  We here at Coherent Labs as industry's leaders in UI technologies are dedicated to delivering the best HTML development workflow possible. We are constantly looking for new and innovative ways to improve the process and make it as efficient as possible. We've already changed the way UI is developed with our extremely fast HTML rendering libraries Coherent GT, Coherent UI and the soon to be released Hummingbird SDK. We further improved the UI development process with our powerful visual WYSIWYG Editor – the Coherent Editor. Now we want to take all this a step further and deliver our users a truly complete UI solution for their needs by adding our latest product –
The Coherent Kits
We are very excited to announce that we are already working on our next generation of UI sample kits! The Coherent Kits will provide pre-build, easy customizable, performance optimized game UI components for different genres and application types. In the Coherent Kits we plan to combine our years of experience in the industry with amazing visual assets and effects into ready to use solutions for our users.
Key features:
Easily customizable – The Coherent Kits will be compatible with the Widget system of the Coherent Editor and thus will be completely customizable by our WYSIWYG visual editor. The kits will be actually based on standard HTML technologies so you'll still be able to customize and use them even without the Coherent Editor.
Performance optimized – The web technologies offer great variety of approaches to create UI. We've carefully profiled all of them and selected in our Kits those that provide the best performance for your game or application. The Kits will also use our new extremely fast data binding that is similar in usage to popular MVC libraries like AngularJS, Mithril, Backbone.js and ReactJS.
AAA graphics and effects – Videos with masks and transparency,  3D transformations, animated spritesheets and shader effects are just a few of the amazing effects that would be integrated in the Coherent Kits. For the actual sample assets in the Kits we are working with top design studios across the world so that you get a real AAA experience.
Key benefits:
Save time –  Save dev time by utilizing our pre-built game UI components. By customizing the Kits you can have a working prototype within a day and a complete UI within just a few days.
Get the best practices – Get the best practices from the very start. Take advantage of our years of experience in the industry and use the Kits as guides to develop new game UI components more efficiently.
Discover cutting edge effects – Learn the newest features in web technologies and in our powerful rendering libraries used by the Coherent Kits and make your game or application really stand out.
You can share your thoughts on the Coherent Kits in our new dedicated forum. Also if you are going to GDC 2016 you'll have a chance to see a beta preview of the Coherent Kits so go ahead a book a meeting with us!