Getting started with Coherent UI for Unity3D (Video Tutorial)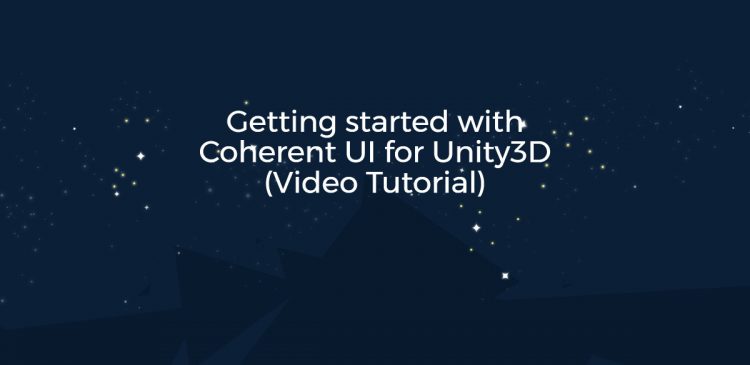 We are proud to present to you our first training video for Unity3D. This tutorial covers the basics of using the Coherent UI package, from importing and installing the package to assigning UI Views to different surfaces. You'll see how to render your HTML files projected on the camera or on a 3D object inside the world of your game. You'll also learn how to use our custom coui:// protocol to display files from your local filesystem.
We'll put the cherry on the top by showing you a peek at the Coherent UI Debugger which allows live editing of your HTML. It gives you much more flexibility than you'll see in the video of course, but showing them requires a tutorial of it's own… which is coming soon
For the purposes of this video tutorial, we have used our Standard package of Coherent UI.
You can request your free trial from here, or purchase a Mobile, Basic, Standard or Pro version of Coherent UI for Unity3D from here.
Please stay tuned for more video tutorials, coming out soon 🙂
Follow Angel on Twitter: @VenkovAngel
Follow Nick on Twitter: @Nikxio