Unity3D integration with Coherent UI – Public Beta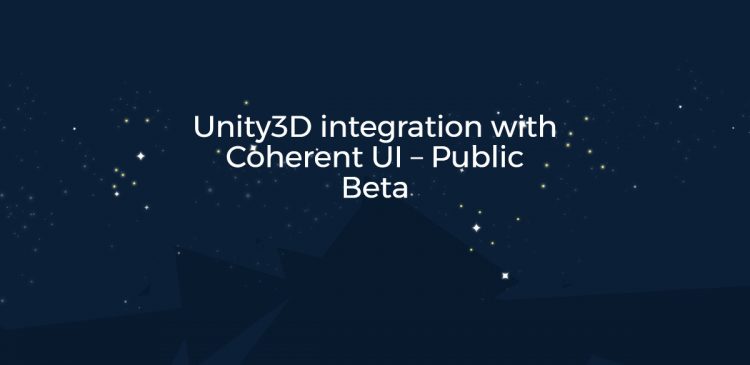 Coherent UI is really happy to announce today the official public beta of our integration with the Unity3D game engine!
In other words, with Coherent UI you can build your game user interface in modern HTML5 & CSS3 and trivially integrate it in your Unity3D game.
If you were reading our blog, you might have known already that this was coming. Early this month in Coherent UI in Unity3D – First look we released a short teaser and later on we talked in another post about the upcoming official integration with the game engine.
For the curious ones we have prepared a video tutorial explaining how Coherent UI works inside the editor:
If this gets your curiosity and you'd like to get your hands on the public beta, don't hesitate to request your version on our download page.
We will highly appreciate your feedback about our integration with Unity3D. Feel free to contact us with any problem you might encounter or suggestions you have at 'info at coherent-labs dot com'.
Follow Stoyan on Twitter: @stoyannk