BE THE LAST ONE STANDING IN THE CULLING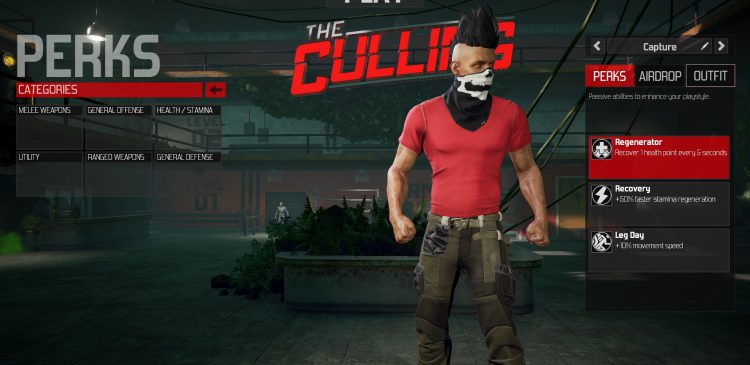 A very exciting game hit Steam Early Access last month. A game in which you are stranded on an island with 15 other contestants and only one of you will get off of it alive. A game which will put your survival instincts to the test. A game we at Coherent Labs are thrilled to be a part of. But first things first, let me introduce you to the team behind it.
THE TEAM
Founded in 2007, Xaviant, an independent studio of passion-driven developers, has a clear mission: to create games that players can "feel", not just play. The studio released its first title Lichdom: Battlemage in the summer of 2014. This magic-driven first-person shooter was widely praised for its sensible storytelling and very satisfying spell-casting. Soon afterwards, the team started working on the second title with a clear vision in mind. In the words of Jim Weinhart, studio's Systems Engineer, "Our goal was to capture all of the things we loved about the growing genre and distill them into a fun, adrenaline-pumping game that can be played over and over again." As a result, The Culling, a battle royale style fight for survival, was born.
THE GAME
The Culling features 16 players going against one another in a 20-minute battle for survival. As soon as the clock starts ticking down, you are to rummage through the jungle, set traps, craft weapons, and kill off your competition. Traps come in forms of mines, caltrops, and punji sticks. Weapons can be easily crafted by combining two of the available items. Occasionally, you can use the in-game currency FUNC (Flexible Universal Nano-Compound), earned through exploration and combat, to request in-game airdrops equipped with weapons and traps.
YOU CAN RUN BUT YOU CAN'T HIDE
Throughout the game players can unlock a wide range of items that enable plays to customize their hairstyles and clothes. Yes, you can look quite sleek while fighting for your life. To ensure that you eventually encounter the other awesome-looking players, a poison gas is slowly released from the outskirts, forcing you to meet in the middle of the map. The Culling also implements a host whose voice blares from the speakers and cameras on the island informing you of player deaths and periodic airdrops. He will indeed enjoy all the smashing, stabbing, and cutting going around. Regardless of what happens, only one of the contestants will survive.
THE TECHNOLOGY
Xaviant team chose Unreal Engine 4 as it enables quick iteration while delivering an awesome looking product. Jim shared with us what drove their decision to work with Coherent GT instead of with other UI solutions:
"As we were evaluating different UI solutions, Coherent quickly rose to the top – an HTML 5/JS solution that could leverage all the great open source libraries out there (not to mention the wealth of knowledge available), with outstanding performance and reliability, and the incredible documentation all made it a no-brainer."
Jim also praised easy integration and optimal workflow achieved by using Coherent GT:
"Integration was quick and simple and only gets better with each new version. Plus, the documentation provided has made it really easy for us to get up to speed in a short time. Since Coherent is driven by HTML5, there's a clear separation between styling and functionality; we could quickly scaffold together functional elements and larger interfaces while our awesome UI Artist, Chris Brown, could later come in and revise the aesthetics. This created a great workflow for us that allowed us to constantly keep up with our quick pace of development – not to mention build an awesome looking UI!"
THE FUTURE
With a full release planned for early 2017, the team hopes to build a strong community whose input will be essential while the game is on Steam Early Access. In fact, The Culling's Trello Roadmap is open to the public and you can vote on features you would like to see in the game. We can't wait to see what the future holds for this super exciting and visually stunning masterpiece. For now, you should get on the island and try to survive. Or at least, go down swinging.