Bringing HTML5 to digital signage solutions
by Billy
May. 21, 15
0 Comment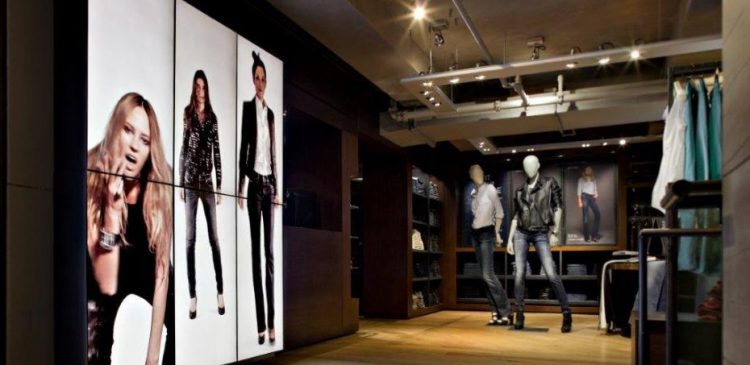 Most of the companies featured on our blog so far are game development studios. Coherent UI and Coherent GT, however, are
universal solutions which bring value to many software development companies
. Today, we are going to present one client of ours who develops digital signage solutions.
YCD Multimedia
YCD Multimedia
was founded 16 years ago. They are a global leader in end-to-end digital signage solutions working with more than 2000 clients including Coca-Cola, Toyota, Diesel, Nike and a number of international airports. They help brands create powerful user experience through integrating digital technologies into physical locations in a creative, non-intrusive way.
What do they do?
Have you visited a Diesel Store recently? Maybe you have noticed large interactive displays showing the latest fashion trends, items and promotions.
C-nario Suite
is a complete digital signage display, distribution and content management platform through which the clients (in this case Diesel store) can create and manage content.
When the YCD Multimedia team contacted us, they were looking for a way to enable clients to display all kinds of HTML5 content, including interactive applications. Coherent UI is a perfect fit for C-nario Suite as it allows users to create content with modern web technologies. For example, they can have multiple videos synchronized on several displays which dynamically respond to interaction. Check out the video:
Zurich Airport's UpperDeck Restaurant
The
UpperDeck Restaurant
at the Zurich Airport is one of YCD Multimedia's projects that illustrates how digital technologies can create a unique customer experience. The restaurant's aim was to provide a memorable, cozy atmosphere, as well as, accommodate a traveler's need for timely information. YCD Multimedia came up with the idea to create an experience similar to the one in a real flight. More than 20 flat-screen horizontal displays show images from a flying in the clouds perspective. Guests are able to enjoy stunning views from famous destinations as if they are seeing them from an airplane. For a more realistic feeling the content is synchronized across all screens. In addition to that, to help the guests stay up to date with changes in the flight schedules, the displays also show real-time flight information.
Dining in the UpperDeck restaurant while waiting for your flight is really an extraordinary experience. If you are traveling through the Zurich Airport, I recommend that you visit it.