Have you ever dreamed of being a dragon?
by Billy
February. 20, 15
0 Comment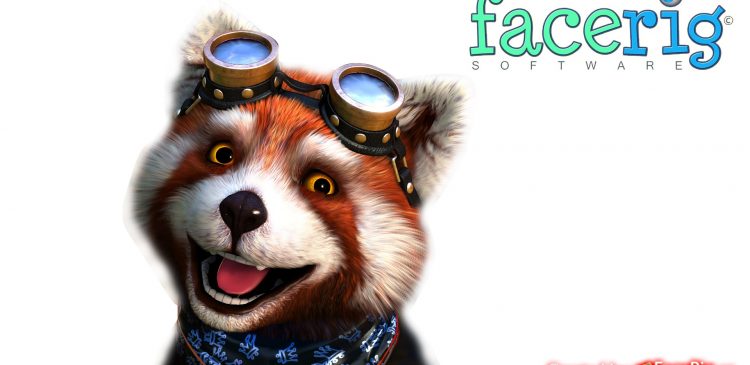 Now it is possible with FaceRig! FaceRig is an entertaining software which uses image based tracking technology to map your facial expressions and movements in real time onto the head of an animated character. It makes communication easier and funnier than ever before.
The best way to explain FaceRig is throughout a video:
In this blog post we meet you with the awesome team behind FaceRig – Holotech studios from Romania. The 5 founders have vast experience in game development. Actually, the idea for FaceRig emerged while they were working on expression mock up for games. They wanted to find a way to make the fun experience of playing with expression mock ups available for the public.
That is how everything started. The first prototype of the software raised more than 2 times the required funding on Indiegogo. Few months later the Beta hit Steam.
Why Coherent UI?
We met with the Holotech team for the first time in December 2014 when they decided to evaluate Coherent UI for a full re-work of their user interface.
We decided to use CoherentUI due to it being robust and affordable solution. The fact that it's multiplatform was a huge plus. Our programmers found it easier to use their existing HTML5/Jquery knowledge to develop the new interface than it would've been with other toolsets. Our lead programer has on various occasions praised CoherentUI's very complete documentation, reinforcing our belief that CoherentUI was the best choice for us.
(Holotech team)
What is next for FaceRig?
Currently, there are more than 100 000 active users. They are free to create their own customized characters or use a pre-designed one such as fluffy kitten, intergalactic female, elfish princes, dragon or even a burger! Also, users can choose among more than 10 various background images.
For St. Valentine, the guys experimented with a new feature, which soon may be fully implemented in the software. It allows the users to create their own animated background by using backdrops in HTML file. This will be a great addition which will make the whole experience even more personalised.
The team shared with us that some of the upcoming updates for FaceRig will be voice and full body movements recognition. We can't wait to try out these features!
Holotech studios are а team of dreamers who have created a new way of online communication. You may feel uncomfortable with cameras or don't want to sacrifice your privacy, use your proxy to mimic your expressions. FaceRig is also great just for fun, as Dragos, the CEO of Holotech says "It's more fun to be a dragon".
FaceRig beta is now on Steam, get it and create your own online avatar!